ESCORT Radar Center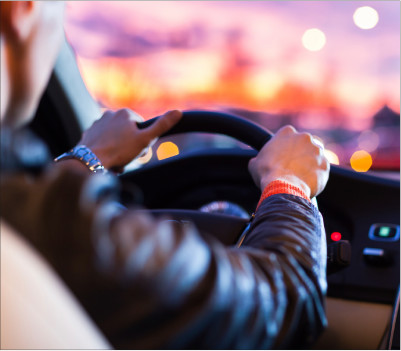 PASSPORT 9500ix
⚫
⚫
⚫
⚫
⚫
⚫
⚫

Escort's latest invention, and Danny England's Personal Pick, the all-new PASSPORT 9500ix, has revolutionized the radar detector category again.
Derived from the 'World's Best' 8500 X50. It is GPS-Powered and it eliminates false alarms.
The Best Part: It Comes Pre-Loaded From The Factory With Thousands Of Locations!
At Danny England Motors, Our Inventory Is Always Fresh And You Can Expect The Latest Of New Locations Already In Your New Dectector!
TrueLock™ Signal Rejection permanently eliminates false alerts by location and frequency.
The PASSPORT 9500i radar detector puts an end to false alarms. Its new GPS-powered TrueLock™ feature allows you to simply press the mute button a couple of times and never hear a radar-based automatic door opener or motion sensor again. Our patented design captures the location coordinates and the exact frequency of the signal and stores them in memory. Once stored, TrueLock™ will reject these signals, but is intelligent enough to warn you of a new or different signal in that same location. That's right, no more false alarms!
Variable Speed Sensitivity provides real-time radar protection based on vehicle speed.

The PASSPORT 9500i radar detector can automatically vary its sensitivity based on the speed of your vehicle. At interstate speeds, all radar bands are operating at full sensitivity, providing the best possible performance. At really slow speeds, like parking lots and stop lights, the sensitivity is turned down to almost zero. No more irritating alerts when you are going below the posted speed. The result is real-time on-demand radar protection.

SpeedAlert™ provides vehicle speed during each alert.

The PASSPORT 9500i radar detector provides all the information you need to make an intelligent decision during each and every alert. The radar or laser band, signal strength, and now your vehicle speed are displayed during an alert to help you make the best possible decision.

AutoVolume automatically adjusts the alert volume based on ambient noise.

The PASSPORT 9500i will adjust the alert volume level based on the ambient noise in the vehicle. Using a miniature microphone, the 9500i monitors ambient noise and will increase the volume level automatically to ensure you take notice ev

Crystal-Clear Voice Alerts the PASSPORT 9500i provides users with a real voice alert option.

The PASSPORT 9500i uses a Geiger-counter-like sound to indicate the signal strength and unique audible tones to identify each alert by band. Or, choose the PASSPORT 9500i's new Voice Alert option for crystal clear communication of alerts and user controls.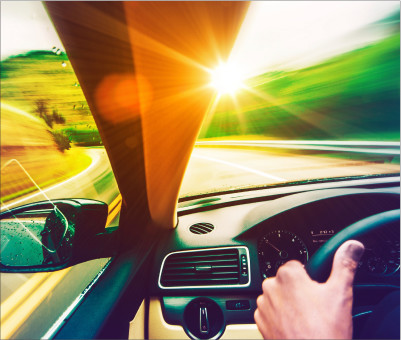 PASSPORT 8500 X50
⚫
⚫
⚫
⚫
⚫
⚫
⚫

The PASSPORT 8500 X50, has been hailed as the most revolutionary radar/laser detector ever. Speed Measurement Labs called the 8500 X50 "The 'Top Dog' of radar detectors...the only detector to report constant on and instant on radar over the hill at the 2 1/2 mile cone."
Our Most Popular Seller! The ESCORT Passport 8500 X50
As Our #1 Seller, The X50 Has Surpassed Every Expectation In Radar/Laser Detection! This Incredible Detector Has Been Given Endless Awards From Automotive Power Houses Like: Motor Trend, Automobile Magazine, And Many More! Check Out The Many Highlights From Escort On The Flagship Passport 8500 X50!
360-degree radar and laser detection
Advanced digital signal processing
AutoSensitivity mode automatically reduces false alarm
EZ-Programming allows instant customization
Selectable POP mode radar detection
3 High-resolution meter modes
Ultra-bright matrix display with 280 LEDs
Brilliant blue or high-intensity red display
Multiple high-performance laser sensors
Built-in earphone jack
Mute & AutoMute
Completely immune to the VG-2 "detector-detector"
One year limited warranty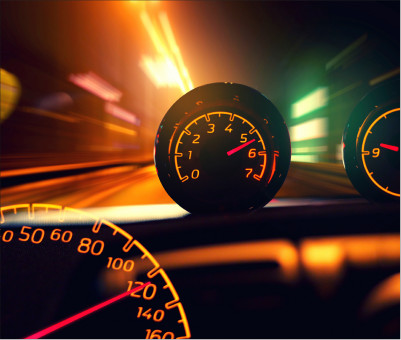 ESCORT SOLO S2
⚫
⚫
⚫
⚫
⚫
⚫
⚫

No other radar detector provides the portable convenience and protection of the SOLO S2.
It's easy to own and operate. No more cords - just stick it to the windshield, turn it on, and you're ready to go.
The SOLO S2 is ideal for the person who is constantly in and out of rental cars, or just wants the easiest-to-use protection.
PASSPORT SR7 Plus Shifter
⚫
⚫
⚫
⚫
⚫
⚫
⚫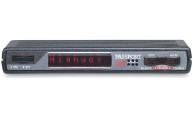 For those who want or need a more hidden or fully integrated installation, a single bi-color LED (included) may be installed in-dash, allowing the display controller to be "tucked" under the dash.
Custom-installed discreet protection
AutoSensitivity mode automatically reduces false alarms
EZ-Programming allows instant customization
3 High-resolution meter modes
Ultra-bright matrix display with 280 LEDs
Multiple high-performance laser sensors
Completely immune to the VG-2 "detector-detector"